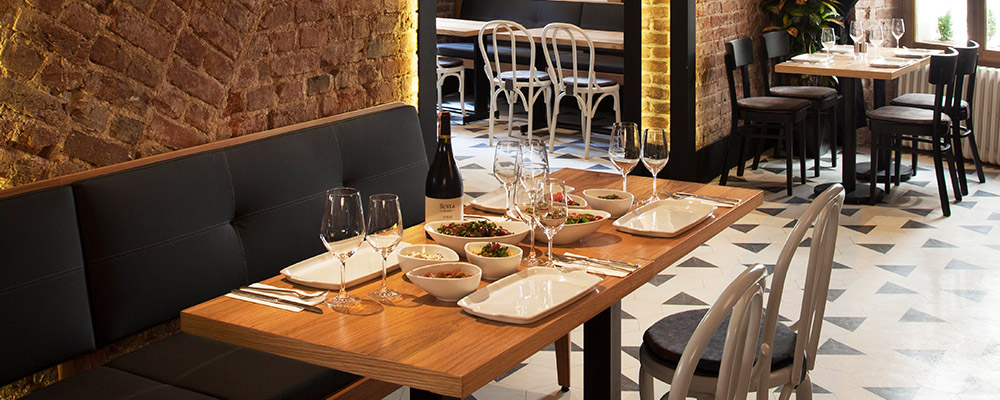 The good taste is hidden in "details"...
The extraordinary tastes of Antakya is brought to you by Antiochia in Istanbul. Antiochia in Asmalı Mescit Minare Street is the right address to try out Antakya's special wraps, şiş kebabs, appetizers and desserts.
Antakya: Ezan, church bells, autumn...An ancient city that embraces different religions and cultures. In ancient times known as the second largest city in the world, Antakya has hosted many different cultures peacefully for centuries; thus, presenting us with the one of the world's most exquisite cuisines.
What's in Antiochia? There is the indispensible Dürüm (wrap). It's not just a wrap; from its meat to its special spices, sauce and pepper paste, every ingredient is carefully chosen and brought from Antakya.
Why Antiochia?
"The abundance of tastes" resulting from the different culinary cultures within Antakya leaves its marks on visitors' minds. The local olive oil, mountain thyme, also known as Zahter, famous Antakya olives, cheese and spices are combined with a cuisine influenced by Syrian, Lebanese, Ottoman and French. The colored cubes in Antiochia's logo symbolize the different cultures and diversity of Antakya. One symbolizes religions, second the food and third the mosaic museum.
Best Regards,
SÜLEYMAN GÜLÜM